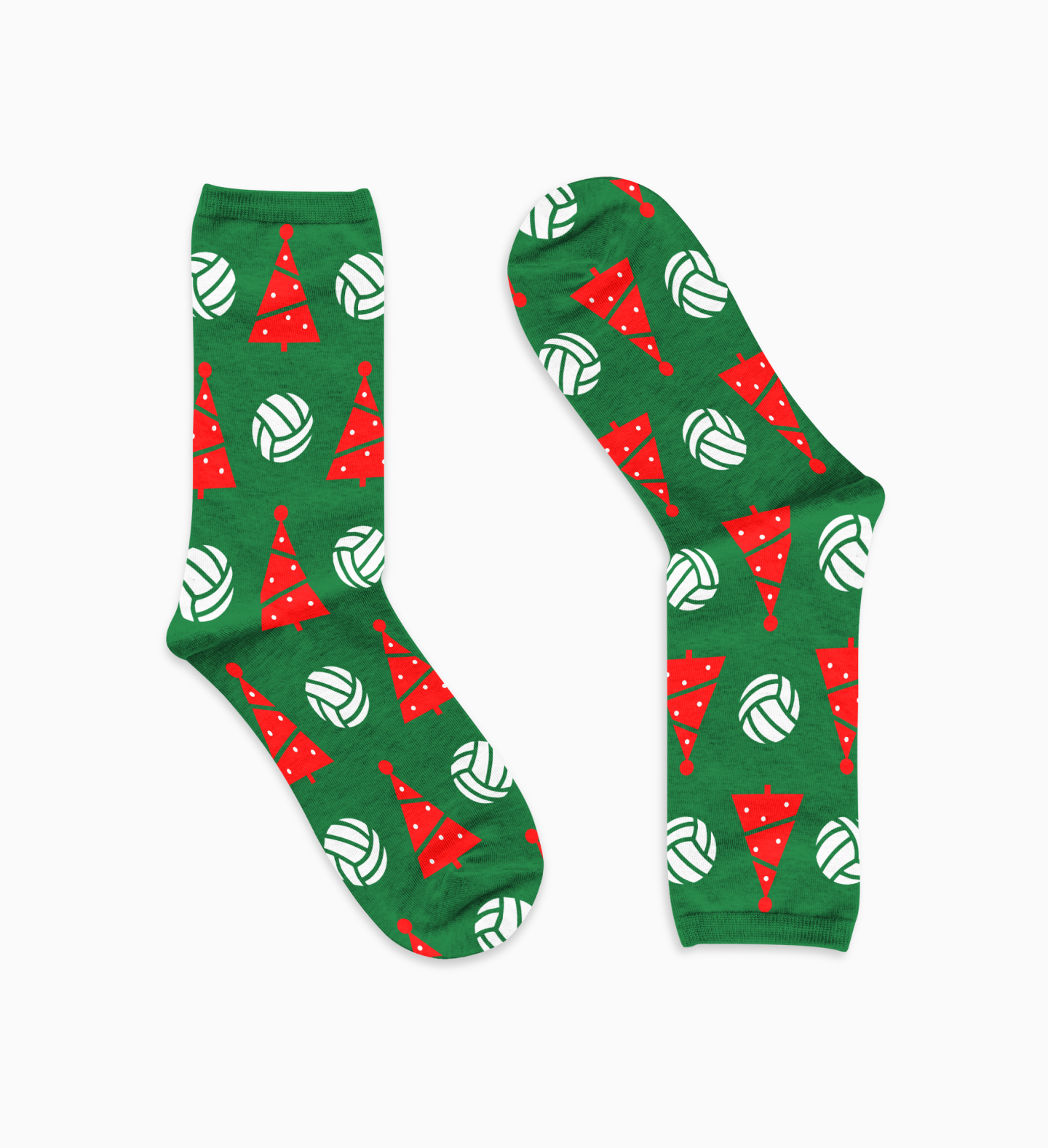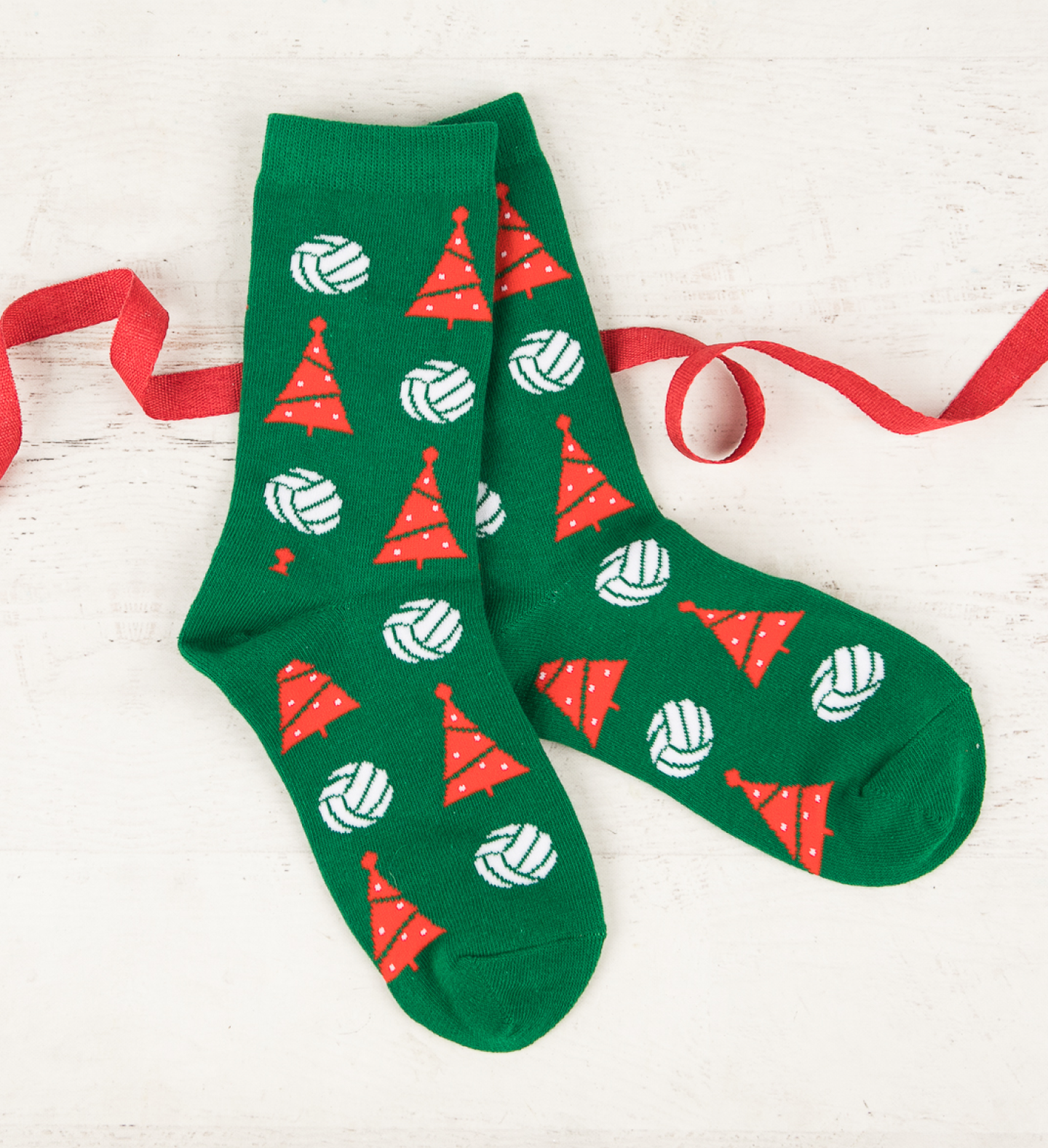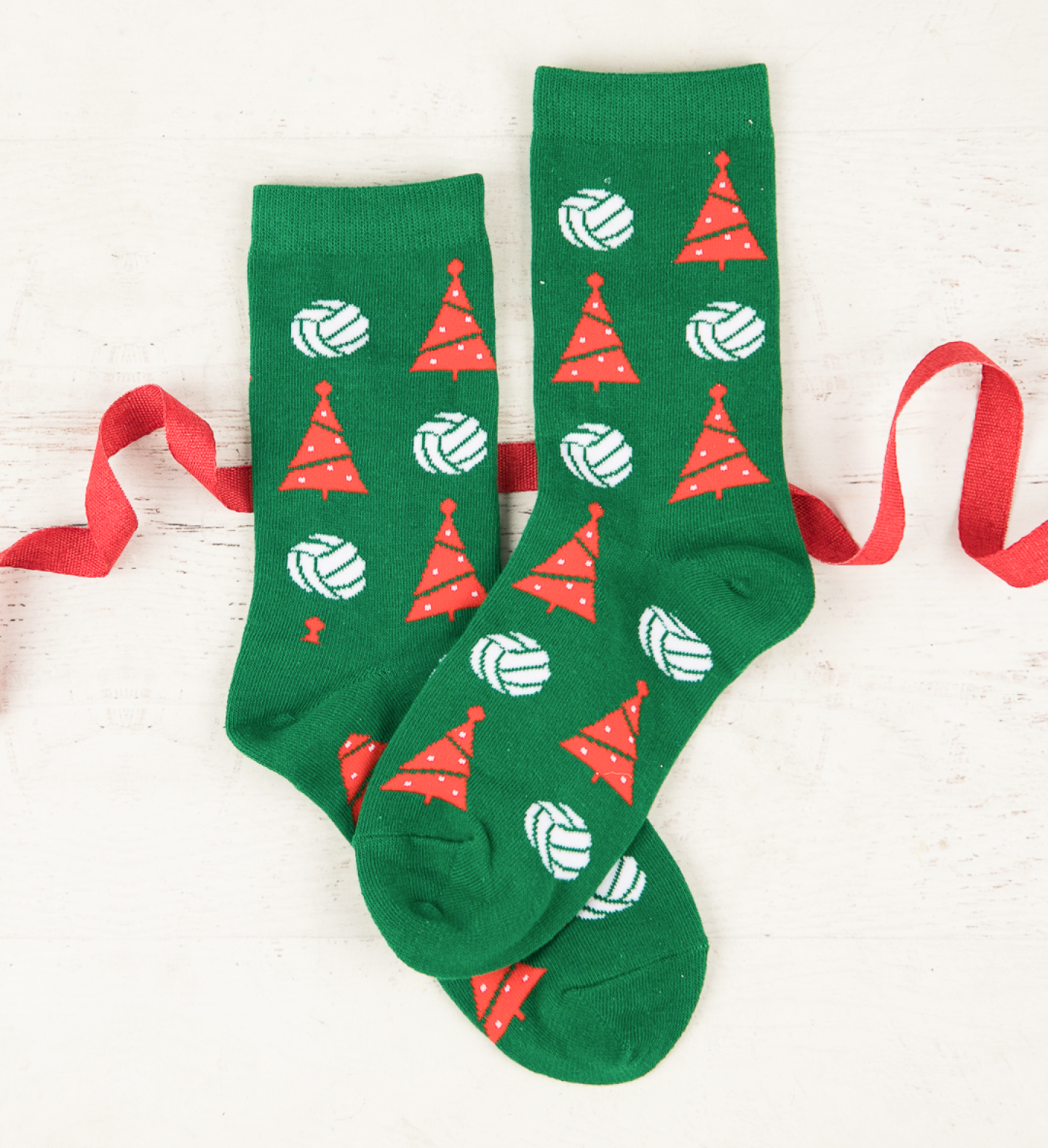 Volleyball Socks - Christmas Pattern
These fun Christmas pattern volleyball crew socks are perfect for practice, games, and staying cozy by the fire this holiday season! 🎄 Featuring a jacquard knit design on a festive green sock. Fits most teen and adult feet. Great volleyball gift idea!
Details
Style: crew
Jacquard/knitted design
32s*2 thick

Women US sizes 5-7.5.